About Sulina Farm
Mission Statement
To supply and install landscape features that are the very best for our customers
Company Vision
Our vision is to educate and supply our customers with the most up to date material in the industry. Thus, they will have all the right information to make an educated decision about the products they buy from us. We constantly continue to improve our processes using only tested material to maintain quality.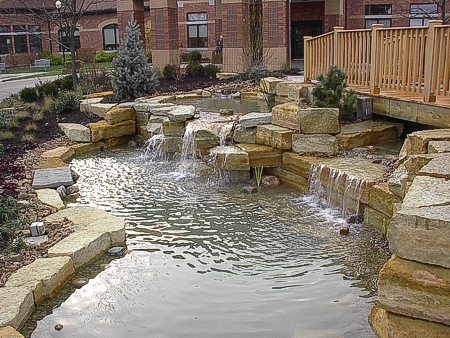 To realize our vision we must:
Sell them what they need and not what they don't need.
Sell them what they want and not what they ask for.
Educate our customers about the products they will buy from us.
Provide them with options so they can create.
Listen to our customers.
Be honest.
Too many times the customer is given misinformation or not enough information about products. Most of the time, they end up with products they don't really need or a product they need to buy other products for. By educating our customers, we can provide the very best service to them.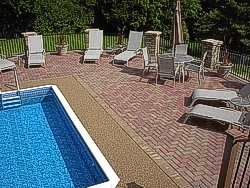 For over fifteen years, Thaddeus Ariens has been constructing landscape features ranging from interlocking paver patios and segmented walls to naturalistic waterfalls, all blended to give the home or business a feeling of peace and tranquility. As an Ohio Certified Nursery Technician in Landscaping, Thaddeus can help you reach your idea of a perfect home by answering all your questions and concerns.
What we do
We build ponds! Ranging from the smallest 4' x 6' to huge 100' x 100' ponds, we can install a system that can work. With the use of bog filters and waterfalls, any pond can be constructed to keep the water clean and free from large amounts of algae. Let us bring the sound of the country stream to your home.
Since water features cannot stand alone, Sulina Farms also offers additional services in landscaping, stonescaping (rock gardens) and hardscaping (paver sidewalks, retaining walls, rock walls, patios, etc.) Along with aquascaping, Sulina Farm Aquatic Environments can help create an environment around your home that will keep your neighbors wondering what's coming next. Visit our Gallery to see some previous projects.